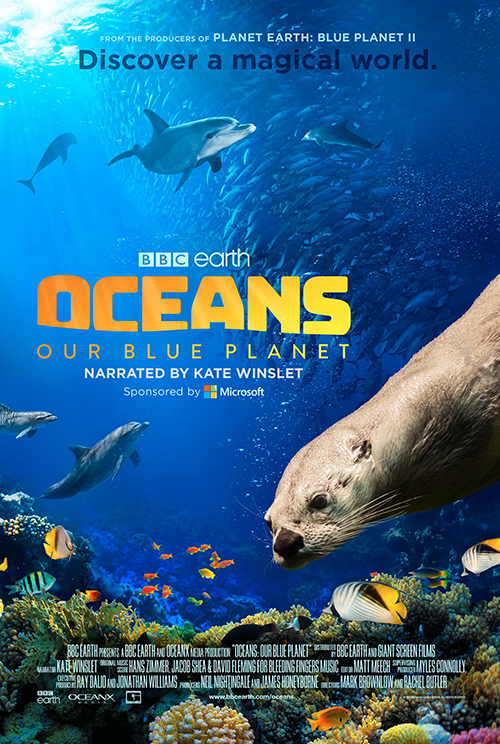 45 minutes 
Take a global odyssey to explore the largest, most mysterious habitat on Earth in Oceans: Our Blue Planet. New science and technology have allowed scientists to make more discoveries in the past 10 years than the last 100, revealing a richer diversity in the ocean than ever imagined. Leaping dolphins greet you as you dive into the blue and meet sea otters feeding on purple urchins, an ingenious tusk fish living in a coral reef, and a cunning octopus that uses an armory of shells to hide from predators. These extraordinary encounters will connect you to our water worlds as never before. 
Official Website: https://www.bbcearth.com/oceans/
Ticketing for IMAX documentaries is general admission. To ensure physical distancing an usher will seat you upon arrival. Guests age 5+ are required to wear a CDC-approved face covering. Please do not arrive more than 30 minutes before your scheduled showtime.